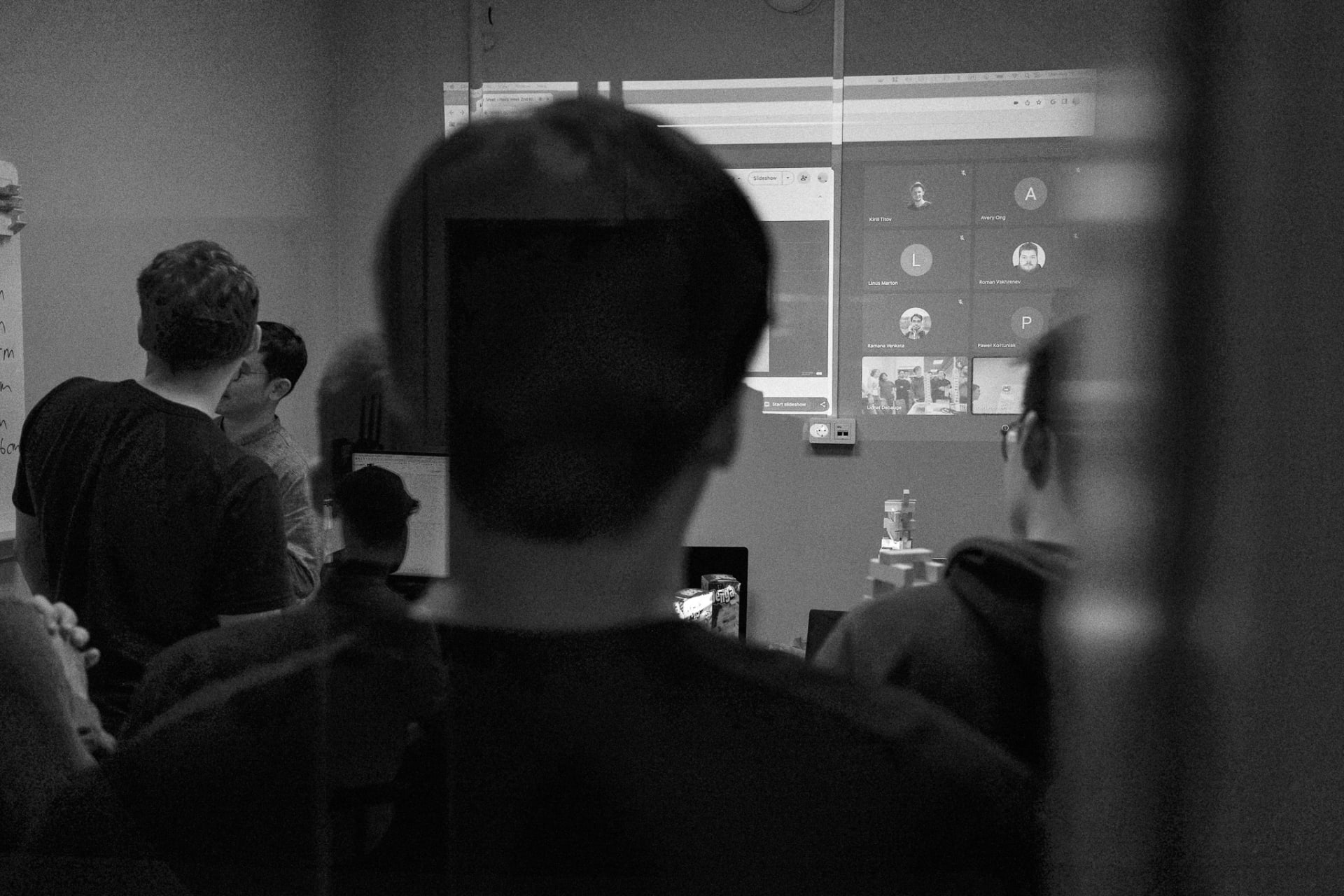 Product Manager App Experience
Stockholm

,

Stockholms län

,

Sweden

Product
Job description
This is an on-site role in our office in Stockholm, Sweden. 

What we do

We bring simple and secure physical access control to people and organizations anywhere. Our award-winning physical security platform helps businesses around the world connect and control their physical spaces through the cloud. But don't just take our word for it: explore our award-winning Reader Pro, which recently won the coveted GOOD DESIGN award as well as the prestigious iF Design Award. Curious about how Kisi works? Check out this short product demo. You can also learn more about our tech stack and how our Product teams work here.
We believe in a few key principles that help us drive our mission: ownership, empowerment, respect, and communication. We are all fairly measured by our contributions to our goals, both individually and as a team, and we support each other to grow step by step along the way. We want to enjoy doing what we do, so Kisi is also a strictly judgment-free zone based on equal treatment.

What you'll do
You will be focusing on providing best-in-class experience for two distinct Kisi user groups - administrators and regular users. Administrators mainly use our web dashboard, they distribute door access, create rules and restrictions, check system status and do audits. Regular users use our mobile apps - for unlocking the doors they have access to. As Applications Product manager, it is your responsibility to make sure that both mobile and web applications help Kisi users to get their jobs done.
At Kisi, product managers are part of the engineering department and have dedicated engineering resources. You will be working closely with other product managers, and will have a high degree of exposure to the market, industry and our customers. Good challenges and fun are guaranteed!

Job requirements
Your qualifications

You have at least 5 years of work experience postgraduate, with a couple of years in a product organization. Experience working on a product with a strong UX focus is preferred;

You are a true leader. People trust you because you listen and treat others with respect and enable a culture of learning, feedback and growth;

You empathize with the customer, but do not forget about business goals;

You are attentive to the details, with a big picture in mind;

You are structured and well-organized.
At Kisi, we value diversity and welcome applicants from all backgrounds, genders, and ethnicities.

What you can expect
Impact. It's all about making a positive impact on people's everyday lives. At Kisi, you are expected to make meaningful contributions to shape the future of physical security.

Excellence. We strive for excellence and best-in-class experiences in everything we do. We are innovative and obsessed with the details that matter.

Culture. Our culture is not a written manifest, but the result of all of us. We place great emphasis on building a company that is open, welcoming, challenging, and fun.

Ownership. We don't believe in micro-management, but we do believe in setting and getting goals. At Kisi, you will own goals, and have freedom under responsibility.

Diversity. We are American, Argentinian, Brazilian, Danish, English, Ethiopian, German, Indian, Nigerian, Swedish, and more.
Learn more about who we are, and our Values.

Your benefits
Team offsites. The Kisi Krew meets up from time to time in person in new exciting locations.

Equipment. You will be set up with all the necessary equipment needed to do your job to the best of your ability.

Vacation days. Sweden: minimum 25 days PTO.
Healthcare and pension. Sweden: health coverage, life insurance, pension plan. 
Grow with us. We are here to support you in your growth whether you want to become a manager, learn a new skill, or move into a new role.

Referral program. You will get $2.500 for each successful hire we make from your referrals.
What's not to like? Send in your application, free up your calendar, and let's talk!

Your process with us
Application > CV screening > Intro call (let's get to know each other!) > Recruitment task > Technical Interview > Culture Interview > Workshop > Offer

After successful interviews and the job offer is signed, we will conduct a background check.