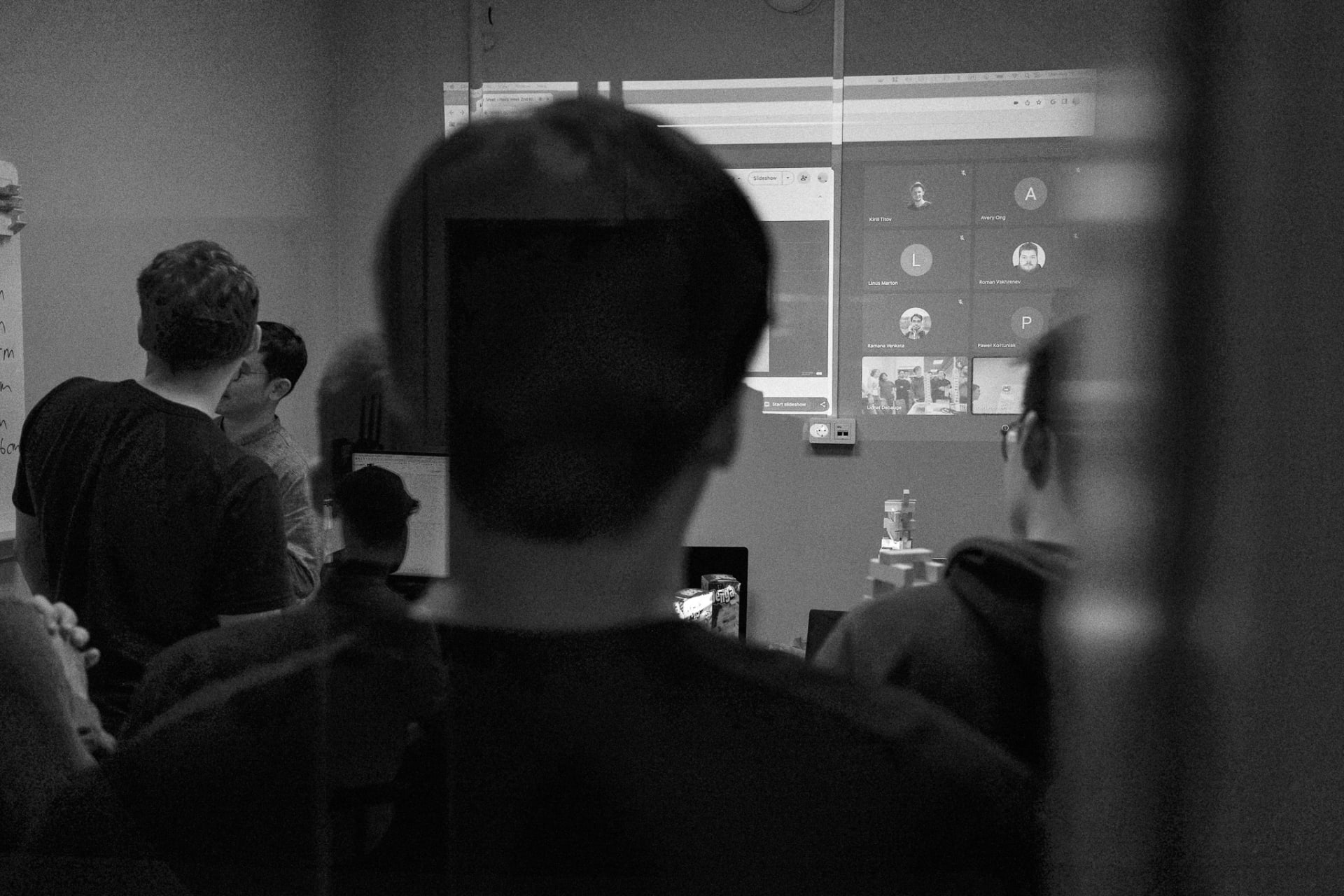 Office Management & Workplace Experience Associate
Stockholm

,

Stockholms län

,

Sweden

People Operations
Job description
Who we are
We are Kisi, a physical security technology company that accelerates a world where the right people can share physical resources at any time. Founded in 2012, Kisi operates from a headquarter in Brooklyn (USA), an office in Stockholm (Sweden), and a remote team across the globe.

What we do
We bring simple and secure physical security to people and organizations anywhere. Our award-winning hardware and compliance-certified software form the core of our physical security platform that helps businesses around the world connect and control their spaces through the cloud. With our seamless access experience and real-time data and analytics we help make spaces available to the right people at any time. But don't just take our word for it: explore our award-winning Reader Pro, which recently won the coveted GOOD DESIGN award as well as the prestigious iF Design Award. Curious about how Kisi works? Check out this short product demo.

How and why we do it
At Kisi, you will have the freedom to do your work in the way you work best. There's a flat hierarchy (work alongside our co-founders Carl, Max, and Bernie!), a strong sense of ownership, and the freedom to get creative. We also try to limit meetings as much as possible so that you can have dedicated focus time. Our mission is clear: ensure ease of facility access and remote space management, providing access systems to create a secure future where spaces are connected and accessible without boundaries.

Your role:
As an Office Management & Workplace Experience Associate at Kisi, you will play a pivotal role in shaping our office operations, fostering our culture, and enhancing the overall employee experience. Your impact will be felt across all members of our Krew, from their initial onboarding to their daily team interactions, and even extending to organizing annual team meetups in Stockholm and New York. In this role, you will contribute significantly to defining our employee experience as we continue to scale rapidly, and manage culture initiatives. Please note that 
this will be a part time position working from our Stockholm office.
Your responsibilities:
Office Management. Ensure operational excellence in our Stockholm and Brooklyn offices by overseeing supply orders, vendor management, organization improvements, and optimizing the office environment. Establish equipment and security protocols while maintaining remote team productivity

Culture & Team. Continuously research and implement innovative culture initiatives to enhance our overall company culture. Handle travel arrangements and coordinate team meetups. Collaborate with our marketing team to create engaging company swag

Onboarding. Assist in the refinement of our onboarding process, laying a solid foundation for new team members as we expand rapidly. Assist in maintaining and updating training materials and training
Job requirements
Your qualifications:
1-2 years of experience in a dynamic office environment

Proficiency in managing multiple projects and working autonomously; expect to be involved in various aspects of Kisi

A natural knack for social interaction and motivating people; we need someone who can enhance our team dynamics and contribute to our lively and unique culture

Meticulous attention to detail; you're the type of person who likes to create spreadsheets for planning even the smallest aspects (like organizing travel with friends)

Inherent creativity; you effortlessly generate innovative ideas, whether it's for a fresh team event concept or a workflow improvement
What you can expect
Impact. It's all about making a positive impact on people's everyday lives. At Kisi, you are expected to make meaningful contributions to shape the future of physical security.

Excellence. We strive for excellence and best-in-class experiences in everything we do. We are innovative and obsessed with the details that matter.

Culture. Our culture is not a written manifest, but the result of all of us. We place great emphasis on building a company that is open, welcoming, challenging, and fun.

Ownership. We don't believe in micro-management, but we do believe in setting and getting goals. At Kisi, you will own goals, and have freedom under responsibility.

Diversity. We are American, Argentinian, Brazilian, Danish, English, Ethiopian, German, Indian, Nigerian, Swedish, and more.
Learn more about who we are, and our Values. 
Your benefits
Team offsites. The Kisi Krew meets up from time to time in person in new exciting locations.

Equipment. You will be set up with all the necessary equipment needed to do your job to the best of your ability.

Vacation days. Sweden, USA and Remote: Prorated based on your time worked.
Healthcare and pension. USA: health coverage, 401k. Sweden: health coverage, life insurance, pension plan. Remote: build your own package.
Grow with us. We are here to support you in your growth whether you want to become a manager, learn a new skill, or move into a new role.

Referral program. You will get $2.500 for each successful hire we make from your referrals.
What's not to like? Send in your application, free up your calendar, and let's talk! 
Your process with us
Application > CV screening > Intro call (let's get to know each other!) > Recruitment task > Technical Interview > Culture Interview > Offer
After successful interviews and the job offer is signed, we will conduct a background check.